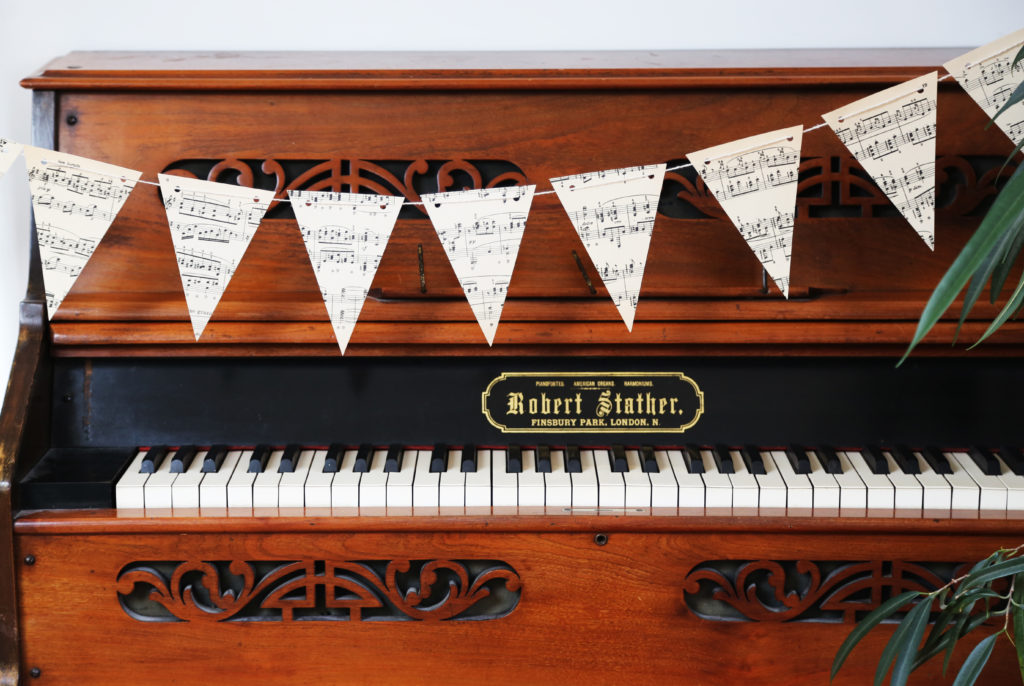 All our bunting is handmade from start to finish by Nina in the studio, using pure cotton, poly cotton and fabrics dyed using local, foraged, organic ingredients.
Bluebird Bunting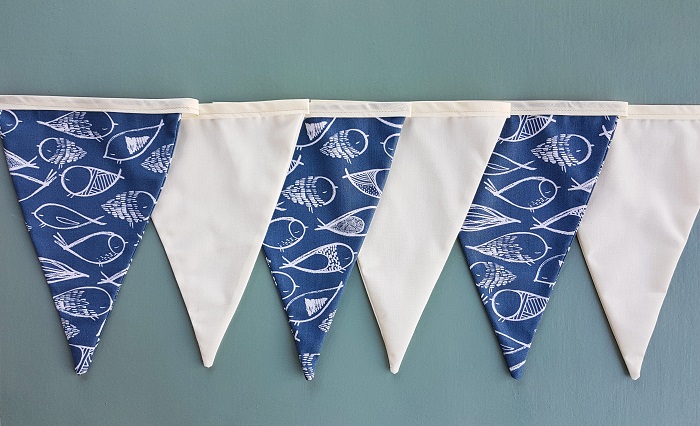 This 3 meter bunting is perfect for all year round house decor. Every triangle is 16 cm wide by 22 cm high and comes with 30 cm of extra tie length at each end.
Price – €25.00
Mini Liberty of London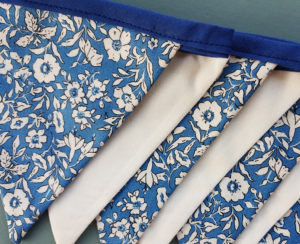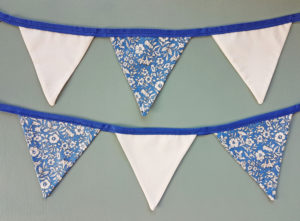 This beautiful series of bunting is made from the Cottage Garden Collection from Liberty of London fabric. Each triangle is 13 x 13 cm and is 1.5 meters long with extra bias at each end for tying. Perfect for styling a window frame or for brightening a room. Available in 4 different fabrics.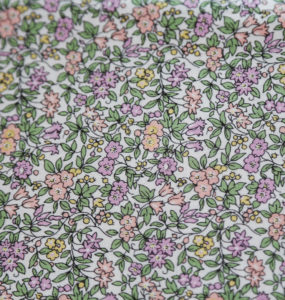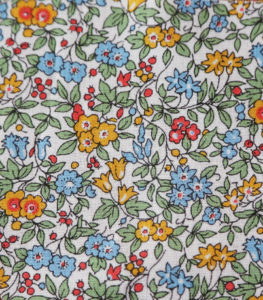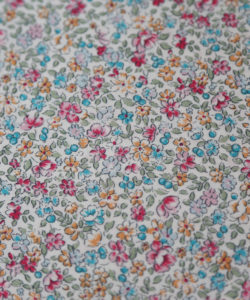 Price € 25.00
 Mini Breton Dog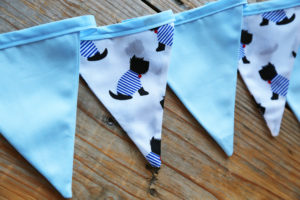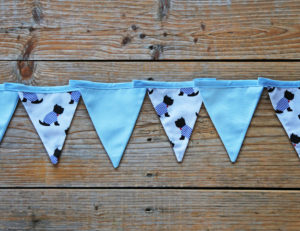 Bring the seaside indoors with our little Breton dog and his breezy, blue bunting. This mini strand is 2 meters long and comes with 9 triangles. Each triangle is 16 x 13 cm.
Price € 20.00
Prancing Parrots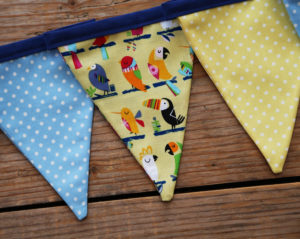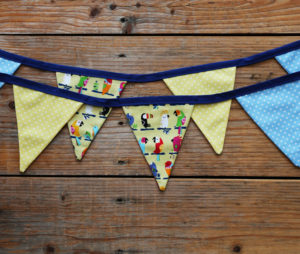 These prancing parrots are one of our all time favourite buntings! Their happy colours mixed with blue and yellow polka dots will brighten any room and put a smile on your face….
Price € 20.00
Navy & Floral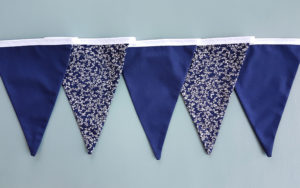 This navy blue and floral bunting comes in a        3 meter length and has 30 cm of extra bias binding at each end for tying. Each triangle is 16 cm wide by 22 cm high.
Price – €25.00
Nautical Striped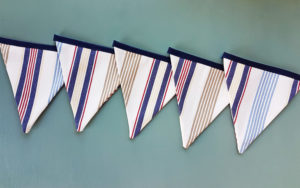 The perfect bunting for an outdoor garden party or to just jolly up the bathroom! Comes in a 3 meter length with ties.
Price – €25.00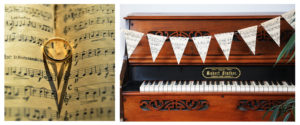 For music lovers everywhere! This beautiful 3m bunting is made from original, vintage music sheets and strung with natural, jute twine. Perfect for a musical household or a musical wedding. Each strand comes with 15 flags and each flag is 10 x 14cm. Price – €15.00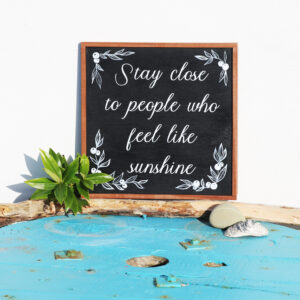 Our new 30 x 30cm 'happy' sign that brightens any wall in the house. Ours sits in front of the studio desk! Give it as a gift and let us wrap it and post it for you… price – € 35
View your shopping cart here!